Overview: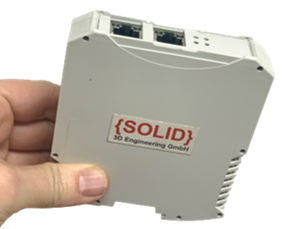 SOLID-3D Vision System installed at a leading car manufacturing plant in Belgium has been configured to identify with high accuracy specific body parts positions and guide the picking robots in picking up those parts without damage to the support rack, the robot gripper or environment.
Challenge:
Facing increase product variability and the need to reduce downtime due to collusions in picking up parts in the Body Shop, the OEM was looking for a more efficient way to pick up the parts from a supply rack and ensure no downtime to the manufacturing line. The New process needs to prevent collision between gripper and production part in case the part is no longer on the correct finger tabs of the stacker pillars.
SOLID-3D has been selected as the solution partner to deliver a Vision System that is able to identify the orientation, position and tilt of several car parts before they are being pick up by the robots. The Vision system needs to interrupt the picking process before potential crash + automatically correct the robot picking position.
Solution:
SOLID-3D has installed 8 cameras with SOLID-3D's Vision System to identify every part position in the rack and instruct the robot on the pickup.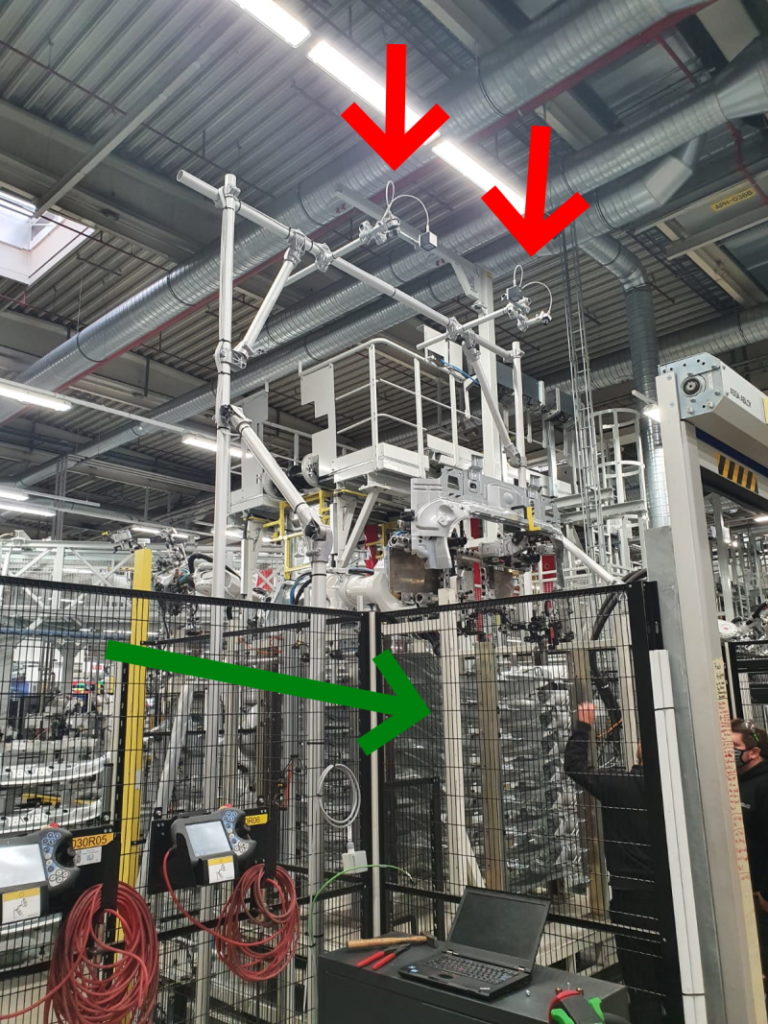 The station has a body parts supply rack identified with the green arrow.
Several of the SOLID-3D Vision cameras can be seen in this picture indicated with the red arrows.
A snapshot of our User Interface that highlights the body parts and the features identified by the SOLID-3D Vision System Artificial Intelligence.
An automatic build in error reporting functionality allows for easy maintenance and support.
Results:
An impressive 75% reduction in the station downtime compared to the operating time of the station without the Vision System
An excellent 2 months ROI for our customer.
75% Reduction in station downtime