Description
The Mark.One Robotic Platform by Solid-3D is a high-precision positioning mobile robot designed to revolutionize warehouse automation and manufacturing processes. With its exceptional accuracy, cloud-based management system, and multi-functionality, the Mark.One is the ultimate solution for seamless, efficient, and cost-effective operations.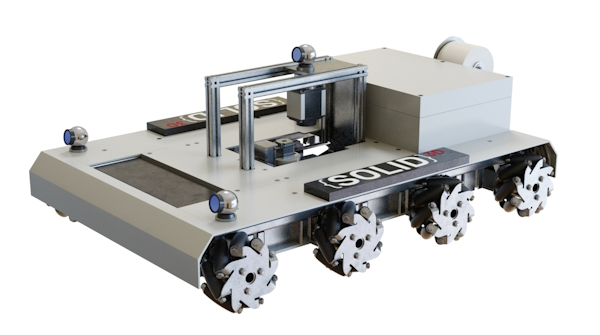 ---
Functionality
The Mark.One robot offers a wide range of functionalities:
DM Code Pasting: Automatically pastes DM stickers on any surface with under-millimeter precision, improving accuracy and efficiency in warehouse navigation.
Floor Printing: Prints custom designs on the floor, providing clear markings for optimized operations.
Drilling: Precisely drills holes for precise placements of racks, equipment, and other fixtures.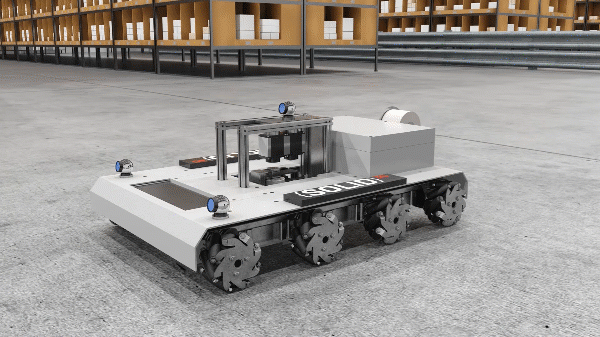 ---

---
Working with market leaders
Solid3D and FARO, have collaborated to integrate Mark.One Robots with the FARO Vantage-e Laser trackers with ActiveSeek Technology.
The FARO Vantage is an extremely accurate, portable coordinate measuring
machine that enables measuring quickly, simply and precisely. Replacing conventional tools such as total station solutions the Vantage is a more accurate and reliable portable 3D measurement tool that allows Solid3D to streamline our processes and be confident in our measurement results and accuracy.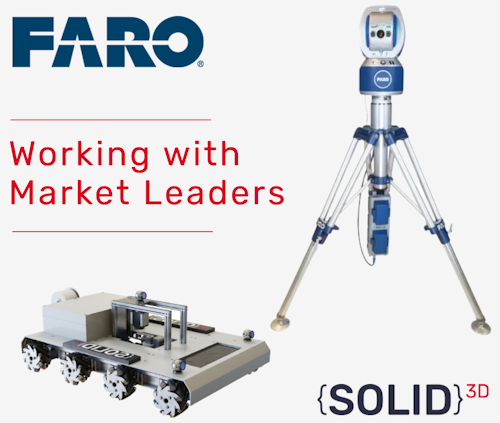 ---
How it works
DM Codes print and paste
DM Codes are pre-printed on a roll and then loaded on the Mark.One Robot. DM codes are then expertly detached by the Mark.One robot before being accurately dispensed on the floor. This ensures seamless navigation and high accuracy.
Site Conditions
Tailored for diverse projects
The Mark.One operates smoothly on indoor surfaces, including well-lit and flat floors. Versatile enough for warehouses, manufacturing facilities, and more, our robot thrives in a clean and obstacle-free environment. t. The floor should be broom-swept, similar to the conditions needed for traditional layout.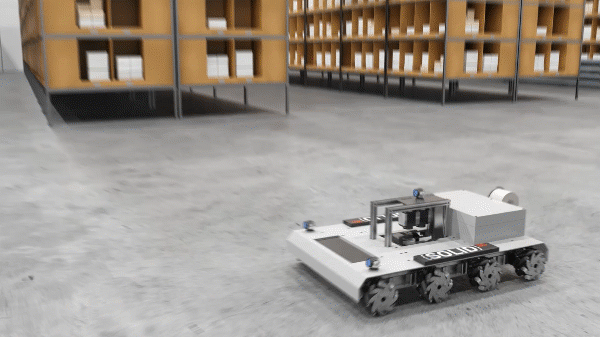 ---
The Mark.One Robotic Platform from Solid-3D is the key to transforming your warehouse automation and manufacturing operations. Its unmatched accuracy, versatility, and efficiency ensure a seamless transition into the future of robotics. Experience the power of Mark.One and elevate your business to new heights of productivity and success.