SOLID 3D is excited to announce the general availability of its flagship product SOLID3D VisionBox.
The result of more than 3 years of development, SOLID3D VisionBox has been developed to provide high performance, optimal price Vision Systems to our addressable market.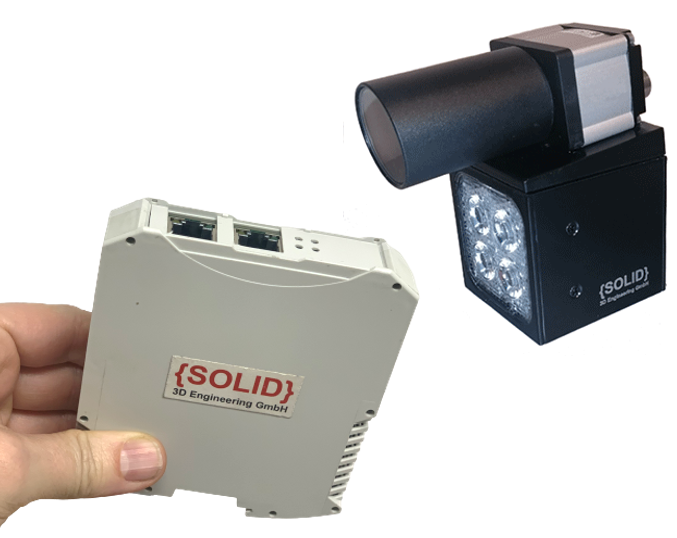 Paired with SOLID3D Lights, the SOLID3D VisionBox is unified, embedded Vision System capable of delivering outstanding performance in a compact form.
VisionBox runs our latest version of DVI Software to support the majority of the business applications.
The SOLID3D VisionBox datasheet is available here:
Business applications include:
Automotive Body Shop – 3D Inspection
General PCB inspection
3D Stereo Vision system for defect inspection
etc
I am super excited to be able to bring SOLID3D VisionBox out to the world. We have been working extremely hard over the last couple of years in the development of this product and despite significant technological and logistical challenges are able to bring this product to the market in these very exciting times.

Markus Herrmann, CTO SOLID 3D