Stuttgart, DE – May 2023
SOLID 3D, a leading provider of high-precision robotic solutions, recently partnered with renowned laser tracker manufacturer Faro at the prestigious CONTROL Show in Stuttgart, Germany. The collaboration aimed to demonstrate the power and capabilities of SOLID 3D's innovative Mark.One robot, which revolutionizes floor-level automation in various industries.
The partnership between SOLID 3D and Faro brought together cutting-edge technology and expertise to create an impressive display at the event. Attendees had the opportunity to witness the Mark.One robot in action, showcasing its exceptional precision and efficiency. Equipped with advanced laser tracking technology, the Mark.One robot demonstrated its ability to automate tasks such as QR code pasting and floor printing with unmatched accuracy.
"We are thrilled to have partnered with Faro for this exciting event," said Claudiu Tanasescu, CEO of SOLID 3D. "The CONTROL Show provided us with an excellent platform to showcase the capabilities of our Mark.One robot and its seamless integration with Faro's laser tracking systems. It was an exceptional opportunity to demonstrate how our technology can drive efficiency and precision in various industries."

Claudiu Tanasescu, CEO Solid 3D
The joint display at the CONTROL Show garnered significant attention and generated a buzz among industry professionals and visitors. The collaboration highlighted the synergies between SOLID 3D and Faro, combining their expertise to deliver groundbreaking solutions that redefine automation in the manufacturing and logistics sectors.
To get a glimpse of the SOLID 3D and Faro collaboration at the CONTROL Show, please refer to the image below showcasing their impressive joint stand: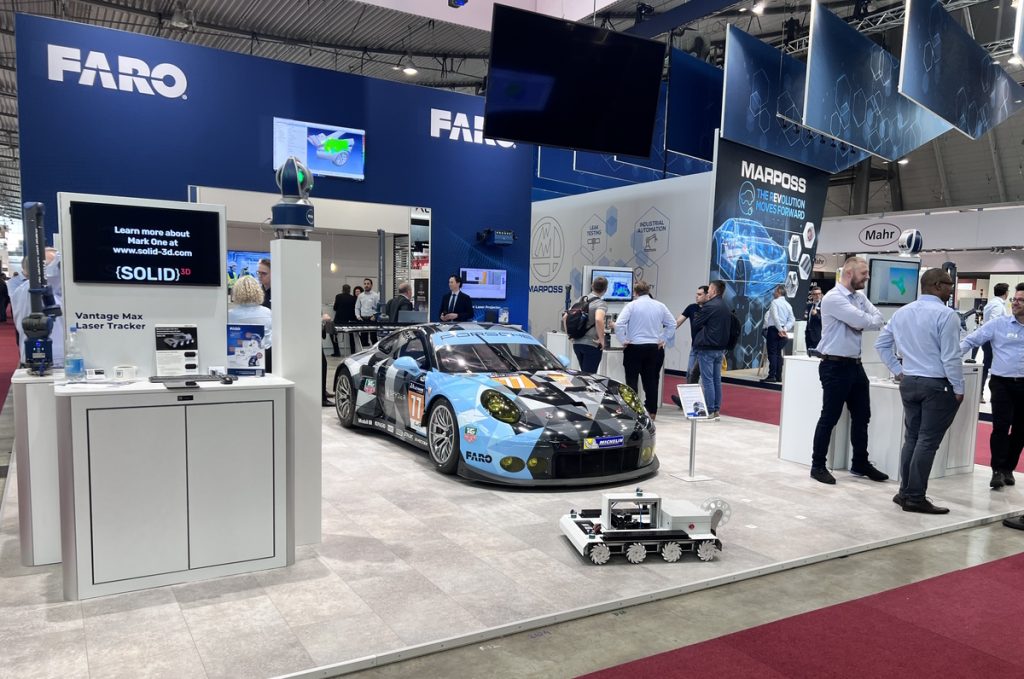 SOLID 3D remains committed to pushing the boundaries of automation, leveraging strategic collaborations and advanced technology to transform industries. The successful partnership with Faro at the CONTROL Show further solidifies SOLID 3D's position as a leading provider of high-precision robotic solutions.
For more information about SOLID 3D and its innovative robotic offerings, please visit our website or contact us directly.